The Future of Political Party Voting
Leverage Blockchain Technology for Political Party Voting with Follow My Vote.
Provide your next primary, caucus, or referenda with blockchain voting services that maximize consensus, transparency, and party growth.
Follow My Vote can provide your political party with the most advanced and secure political party voting services on the market. Our voting platform is extremely secure, utilizing blockchain technology to retain a system free from fraud or manipulation. Provide political party growth and gain consensus in your next primary or caucus, all with complete transparency provided to voters. 
Political parties in the United States currently spend millions of dollars each election cycle, only to see poor voter turnout. Did you know that most states require a paper ballot to be printed for each eligible voter despite the fact that a majority of them never get used? Resources are wasted and our carbon footprint increases. Currently, "black-box" elections provide zero assurance to political party members after their vote is submitted. It is inexcusable that we still use decade-old voting machines and paper ballots to elect our political party leaders.
Follow My Vote's blockchain voting solution provides a public ledger and complete transparency so that anyone can audit the election. The entire code of our voting platform becomes end-to-end verifiable, so anyone can inspect it to make sure things are running smoothly. 
Follow My Vote is proud to produce open source software. You can even see the code on GitHub.
In the fast-paced, technology-driven world in which we live today, all of our banking and shopping are entrusted to online services. Voting should be no different, and with blockchain technology, we now have the ability to make it a reality. Allow political party members and participants to vote on the go from their computer, tablet, or smartphone.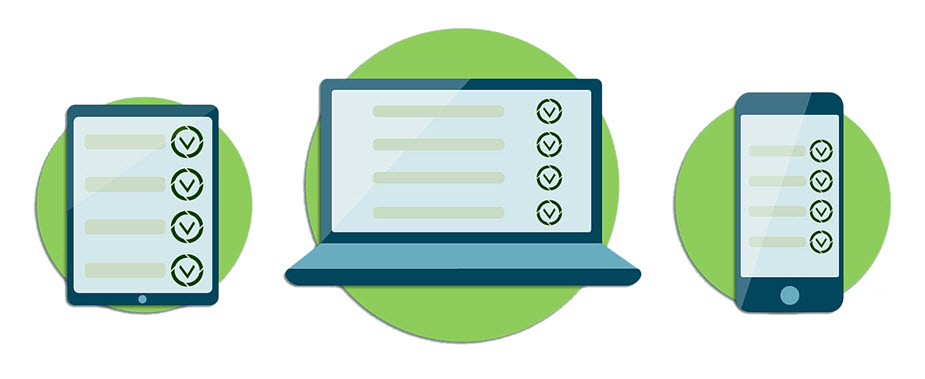 Current methods
Have you ever wondered if your vote was counted correctly or even counted at all? This is what we call a "black-box" election. No transparency, no assurance. The voting machines that political parties use today are more than a decade old, and produce countless boxes of paper trail. If the people wanted to do a recount of the vote, it would take weeks, if not months, and would be physically impossible for a single person to do.
Follow My Vote's blockchain voting solution creates a public ledger that can be independently audited efficiently by anyone to ensure complete transparency and end-to-end verifiability.
Primaries are the major way that political parties in the United States vote for their representatives. An open-primary allows any eligible voter in the state to cast a ballot. In many cases, political party membership is not a prerequisite for participation. However, a closed-primary consists of only registered party members. Both methods are used in the United States, and both produce poor turnout. Rules vary widely from state-to-state, and voters can easily become confused or disengaged with the process.
Caucuses are also used in some states to elect political party representatives. Participation is often just as low as states that use primaries.  This method can be time-consuming and the hectic nature of a caucus can sometimes lead to confusion for voters.
Privacy
Our blockchain voting solution ensures individual voter anonymity and complete privacy through our patent-pending anonymous ballot issuance process. You will be able to cast your vote weeks in advance, and if you change your mind, you may go back in and simply change your preference before the election ends. Blockchain technology provides a public ledger of transactions, so any and all votes can be audited to ensure there was no election tampering. You may audit your vote as many times as you like, or audit the entire system. Ensure privacy and complete transparency for your political party members and never worry about voter fraud or election tampering again. 
Solutions
Vote from your smart phone, tablet, or computer. Any device with internet connection will work with our system. No more having to decide between work or voting in your state's political party primary or caucus. Time and cost-effectiveness saves party officials the headache of election-day problems.
A political party primary or caucus no longer needs to be held in one night. Votes can be cast weeks in advance, so those who cannot make it to a polling station on election day can still have their voice heard. This includes overseas political party members, as well. The blockchain provides voters peace of mind that their vote was counted accurately and securely. Ease of access will see voter turnout increase. In turn, parties will be put in contact with potential new members and gain a stronger consensus on key issues. 
Contact Us To Learn More!