With all the news coverage and buzz surrounding the United States presidential election, isn't it time you found your true candidate match? We have compiled a list of the top candidate match tools on the web so that you can find the candidate that will best represent you!
Why You Should Use A Candidate Matching Tool
Parties would have you believe that you should trust every word in their ads. The issue with this, is that sometimes they can focus purely on the negative aspects or twist the truth. If you are not a political junkie, you might not be supporting the candidate that best represents your opinions, beliefs, and values. The following candidate match tools will help you decide how best to vote in the 2016 presidential election.
USA Today's Candidate Match Game
USA Today has created one of the most popular candidate match games online. Receive your match by only answering 12 simple questions.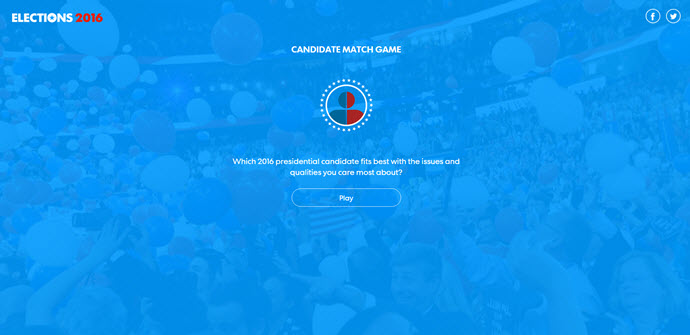 I Side With Candidate Match Quiz
I Side With is also a popular candidate match tool. I Side With also includes multiple options for third party supporters. You are not limited to what a Republican would choose vs. what a Democrat would choose.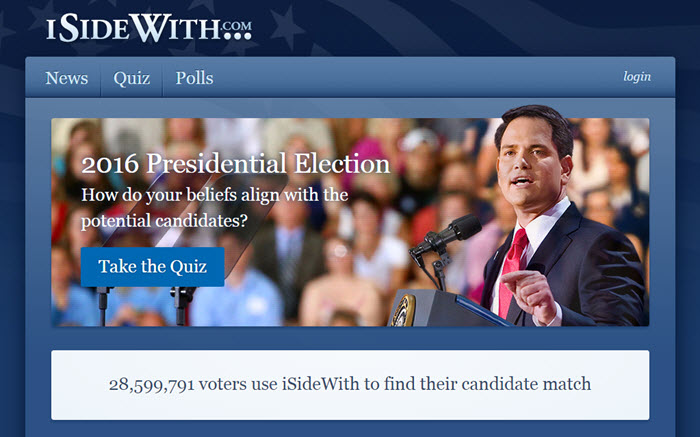 CNN Candidate Match Maker
The CNN Candidate Match Maker is a great tool. After finishing, you can explore the candidates profiles and review your answer key.