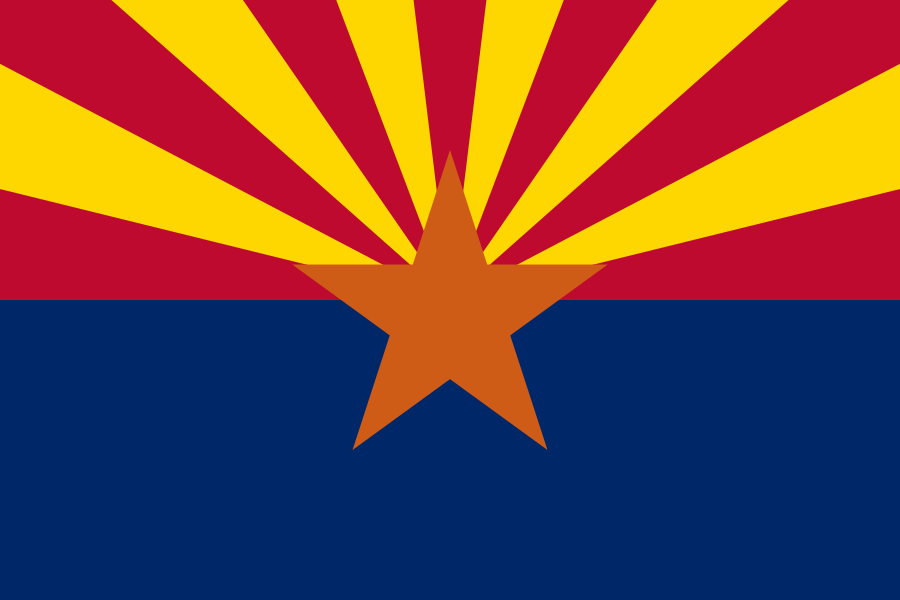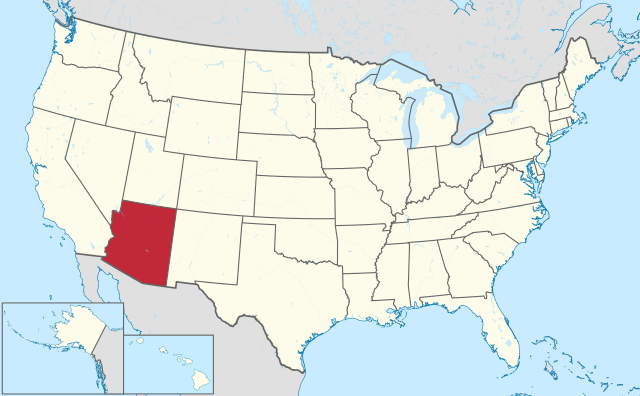 Online Voting: NOT YET

Online Registration: YES

Registering to Vote in Arizona
Qualifications
You must meet the following characteristics if you want to register to vote in Arizona.
Be a United States citizen
Be a resident of Arizona and the county listed on your registration
Be 18 years of age or older on or before the day of the next regular General Election
Must not have been convicted of a felony and have not yet had your civil rights restored
Must not have been adjudicated incompetent
Where and How to Register
There are three main ways to vote in Arizona.
Online – If you have an Arizona Driver License or an Arizona non-operating I.D. card issued by the Motor Vehicle Division (MVD), you may register to vote through Service Arizona EZ Voter Registration.

Log on to Service Arizona
Select your language preference
Click "Begin Voter Registration"
Verify your voter eligibility
Enter your information in the required fields
Verify address information – at this time, you can declare your party preference
If you are having trouble logging in to the Service Arizona website, you can print off a Voter Registration Form (PDF)  and fill it out with your new information
After you finish, mail the completed form to your county recorder's office and your information will be updated

By Mail – You can either print off a form online (PDF) or request that a registration form be mailed to you from your County Recorder. After completing the voter registration form, mail it to your county recorder's office.
In Person – You may visit your County Recorder's office and fill out a registration form.
Make Sure Your Vote Counts
One of the best ways to make sure that your vote counts is by supporting Follow My Vote's online voting platform.  This open source voting platform is designed around security, convenience, and most importantly, transparency.  Using the security of blockchain technology and elliptic curve cryptography, Follow My Vote  intends to ensure that democracy thrives through honest and verifiable elections worldwide.