Brian Fox Speaks At hack.summit() On Open Source Voting
Brian Fox joining Follow My Vote as an Advisor has been one of the biggest updates of 2016 so far. Brian J. Fox is an American computer programmer, entrepreneur, consultant, author, free software advocate, and original author of the GNU Bash shell. Currently, Brian is the CEO of a venture technology company called Opus Logica, Inc.
On February 22, Brian was the featured speaker of a fireside chat for hack.summit(). hack.summit() is a virtual event for developers that features programming language creators,
open-source contributors, and thought leaders. Brian is prominently featured on the hack.summit website.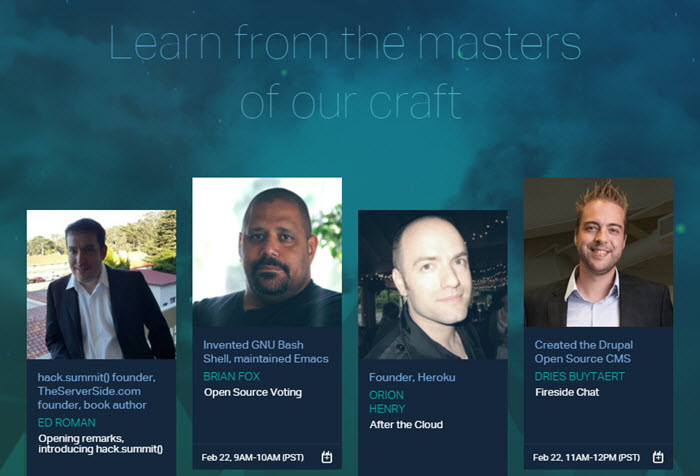 In his fireside chat, Brian discussed many topics but most notable were computer programming as a kid, globbing and other Bash related anecdotes, the open source movement, and Follow My Vote. The discussion about open source voting and Follow My Vote begins at 21:45.
To learn more about the open source movement visit our page on open source code. Here we explain the importance of open source projects and cover licenses and organizations like the Open Source Initiative.
About the author: Will Long is the Marketing Manager of Follow My Vote.

[contentblock id=blog-subscribers]