The Life Of A Brew Do Sponsor
This past weekend Follow My Vote helped sponsor Brew Do 2015, a Blacksburg beer festival put on by the Blacksburg Partnership. We are always open to supporting community events, especially those with delicious beer. The Blacksburg Partnership is a local non-profit organization that helps promote and bring visitors to the Blacksburg area.
We had a fantastic time time at Brew Do! Due to our sponsorship we had a cool hangout area with tables and chairs. We were also able to pass out stickers and koozies. The koozies were a big hit because of the wind. Don't get the wrong idea because the weather was beautiful! But one thing is for sure, hoodie weather is here.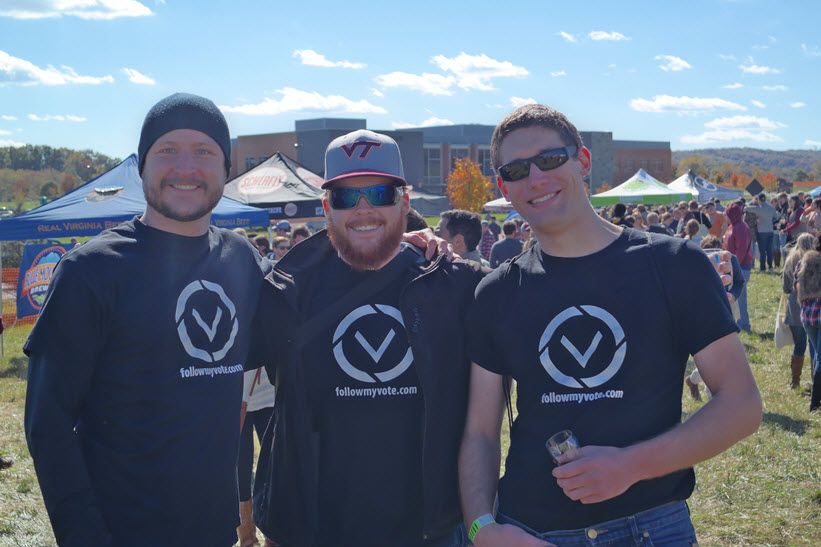 We made some great connections and got some more online voting supporters! We are also starting up a Follow My Vote Ambassador Program! We recruited some students to be a part of this program and we will be releasing more info about this soon.
You can't really attend a beer festival without trying beer. Southwest Virginia has some unique breweries that are well worth trying and visiting. One of our favorites was the Damascus Brewery. Definitely check their beverages out if you get a chance.
We took a whole lot of pictures, so head over to our Facebook album and comment on the one you like the most!
About the author: Will Long is the Marketing Manager of Follow My Vote.