Follow My Vote and BitShares Team Up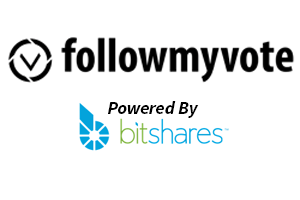 In today's world, we see massive room for improvement in the way elections are hosted throughout the world, which is why we are extremely excited to announce that Follow My Vote has partnered with BitShares to develop the voting platform of the future!
Our aim is to restore faith in the democratic process by developing an online open-source voting platform that provides end-to-end transparency into elections hosted here in the United States and other democratic societies throughout the world.
Please stay tuned to our website and social media accounts for future updates!
For more information on BitShares, please visit their site.