Innovative Students Win Global Entrepreneurship Challenge Semifinals
The Global Entrepreneurship Challenge is an annual event hosted by Virginia Tech KnowledgeWorks.  Student entrepreneurs are given a chance to pitch their business ideas to a panel of local business leaders and a crowd.
The Follow My Vote team is always eager to attend entrepreneurship events in our area. We seek to support local efforts that encourage innovation, especially when it comes to inspiring students. We were quite impressed by the ideas presented by students. Some of the business concepts really grabbed at our heart strings, while others focused on solving specific pain points for consumers.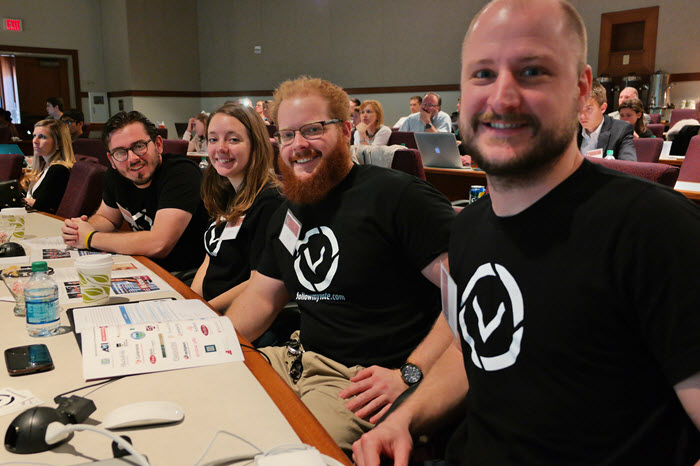 The grand prize of $15,000 in scholarships was awarded to Park and Diamond, Inc., which included team members Jordan Klein and David Hall. Their prize package included the $5,000 Plastics One Advanced Manufacturing Award for the most outstanding tangible product. In addition, they were awarded another $10,000 in scholarship assistance and summer workspace at the Virginia Tech Corporate Research Center. Park and Diamond's mission is simple: to disrupt the cycling industry with revolutionary products to protect both avid cyclists and commuters. Park and Diamond will also advance to the VT KnowledgeWorks Global Student Entrepreneurship Challenge on August 18, 2016, where they will compete on a world stage as teams pitch their business ideas for a $25,000 grand prize.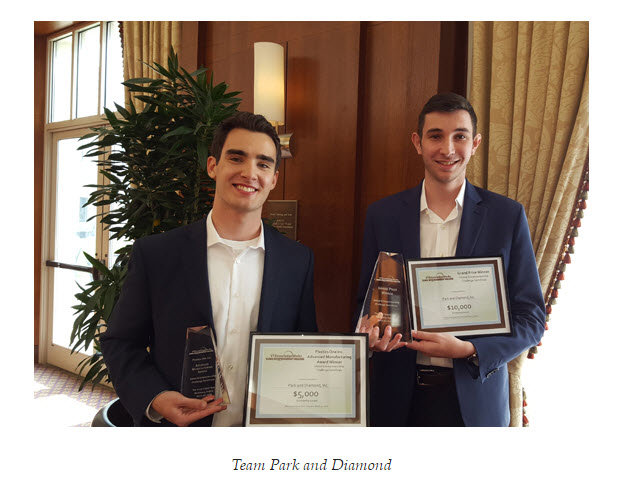 Other awards given included the Information Technology Award for the most outstanding intangible product or service, and the People's Choice award. Both awards entitled the winner to $5,000 in scholarships.  The winner of the outstanding intangible product was Haven, presented by Emily Wills, Kirby Emerson, Ruby Kang, and Reed Koser.
Haven's goal is to provide peace of mind through wearable technology and a distinct understanding of their market combined with human nature. Haven is inconspicuous and fashion-forward, while providing a faster connection to responders.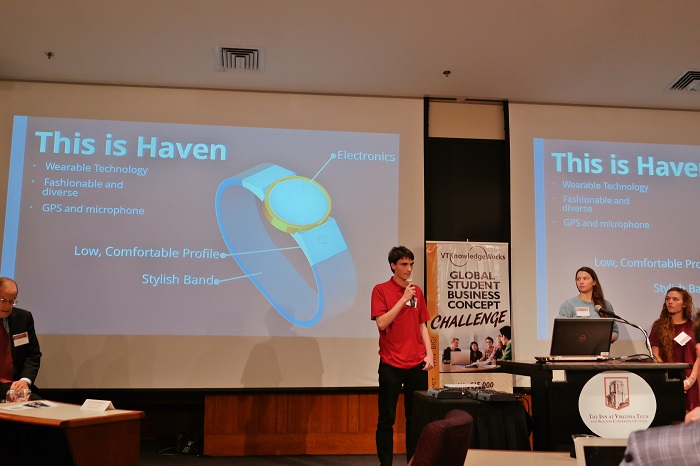 Yard Mapper walked away with the People's Choice award. Yard Mapper was presented by team members David Evans and Patrick Acker.
Yard Mapper tracks trailers and shipping containers at distribution centers significantly reducing the time required to locate trailers while also reducing related penalty fees. The system does not require any extensive infrastructure (including Wi-Fi) and can be installed in a matter of hours.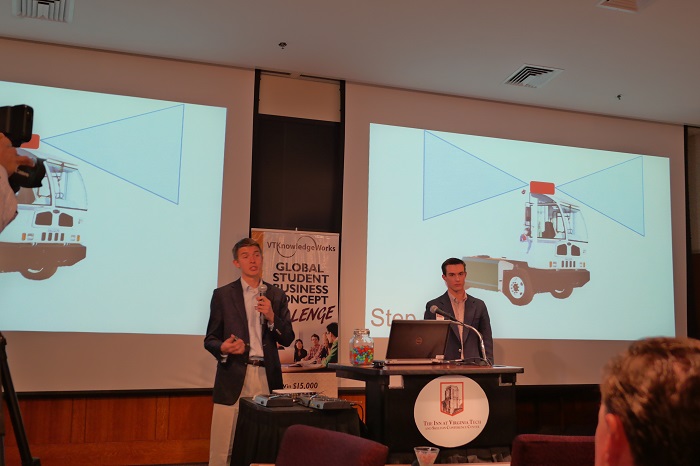 We would like to congratulate the winners of the Global Entrepreneurship Challenge Semifinals and recognize the other participating teams, who also had fantastic business ideas. These teams were Biological Systems and Solids, Glide Robotics, iWaste, and Leva.
Source: Inside VT KnowledgeWorks
About the author: Will Long is the Marketing Manager of Follow My Vote.