TONIGHT: First Nationally Televised Libertarian Debate
The first nationally televised Libertarian debate will be hosted tonight on FOX Business Network at 9 PM. Candidates will include Gary Johnson, Austin Petersen, and John McAfee. The debate was pre-recorded and moderated by FOX Business contributor John Stossel.
Follow My Vote's CEO, Adam Ernest, recently met with Gary Johnson at the International Students for Liberty Conference in Washington, D.C. Johnson said he would be willing to give his support to what Follow My Vote is doing in the days ahead.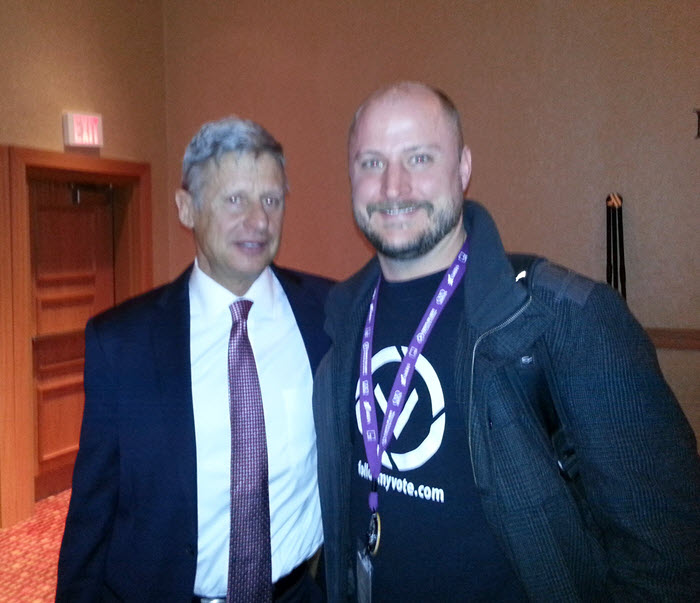 Unsurprisingly, it is rather difficult to find many major media publications discussing it. It is important to remember that Americans DO have alternative choices in the 2016 presidential election. We will certainly be tuning in tonight to see what all of the candidates have to say. Matt Welch from Reason will also be holding a post-debate critique.
At Follow My Vote, we are developing an open source, end-to-end verifiable voting system. Vote where you count, and sign up below for the 2016 Parallel Presidential Election. Help us make history in 2016.
UPDATE: Check out all the clips and highlights from the debate!
About the author: Tyler Molihan is a Marketing Intern at Follow My Vote. He hopes to increase awareness about the benefits of online voting systems.