Silicon Valley Has New Competition And It's Not Who You Think.
When most people think of innovation and billion dollar ideas, Silicon Valley is top of mind. Some of the biggest brands and tech companies still call Silicon Valley home.  But one man has proposed an new theory and he has some evidence to back it up. His name is Robert Scoble. Scoble has been called a futurist, not by just his followers, but by his employer too. He is actually Rackspace's Futurist. He is well known for being a blogger and a former technology evangelist for Microsoft.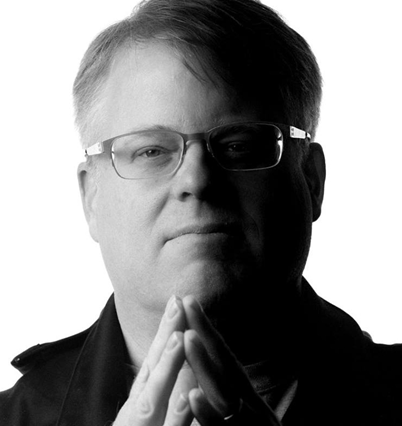 Scoble's theory is that small towns all over America are ready and capable of beating Silicon Valley at their own game. Small towns containing universities are especially capable. When looking at the pros and cons of living in a small town vs. Silicon Valley, the tides are turning.  The cost of living is huge for the Silicon Valley area and entrepreneurs are opting for cheaper locations. Small towns are also improving their night life and infrastructure.
One of the towns Scoble decided to visit happened to be Blacksburg, Virginia, home of Virginia Tech and the Follow My Vote Headquarters. We actually got a chance to meet up with him and talk about our business and the technology we use. Scoble streamed his visit live to Facebook!
Online voting? Visiting followmyvote.com which uses blockchain tech to make voting highly secure, verifiable. Open source, too.Getting a live education on blockchain and how it is enabling new companies like this.

Posted by Robert Scoble on Tuesday, January 26, 2016
To provide evidence for his theory, Scoble visited Urbana, and Champaign Illinois and Blacksburg, Virginia. He stumbled upon some truly remarkable companies building super cool technologies. Here is what Scoble said about innovation in small town America:
Here, let's take a look at some of the companies and innovators I visited who are doing amazing work.

Michael Fleming is running TORC Robotics, where he's building self-driving tractors and cars (works for a bunch of brands) in Blacksburg, Virginia. Why? He told me it comes back to the talent he finds at Virginia Tech, where his team came in third in the DARPA challenge back in 2007. Heck, just look across the street at the Virginia Tech Transportation Institute, where Google and others test out their self driving cars on its "smart road." Video tour here.
Frasca is building new kinds of flight simulators for commercial pilots and military in Champaign, Illinois. I got a video tour here.
John Deere has its R&D lab in Champaign, Illinois, where it's developing new technologies for farmers. Here, take a video tour with me. While we are talking about farming, visit Agrible with me, which is growing virtual crops to tell farmers what to do in their fields next to have better crop outcomes.
Followmyvote.com is in Blacksburg, Virginia. Here's my video visit. Why? They are seeing a good community of people who are pushing Blockchain technology (right next door is Bitshares, a new crypto currency).
Aeroprobe is building a new kind of additive manufacturing (think huge 3D printer for metals) along with building new kinds of wind speed sensors for drones. Video tour here.
Steve Lavalle, VR pioneer (his team built the sensor systems in Oculus Rift) moved back to Illinois and is running a VR lab at the University there.Visit that lab with me.
Wolfram Research continues to develop interesting new technologies from software for mathematicians to an engine that lets people do research on the Internet in ways that Google hasn't yet enabled. Visit their headquarters in Illinois.
Visit Yahoo's R&D lab with me in Champaign Illinois and understand why it kept this sizable lab in Illinois instead of moving it to Silicon Valley.
Visit a group of startups housed in Enterprise Works, part of the research park in Champaign, Illinois. You'll see everything from battery innovators to new kinds of software to run police departments. Come along on this quick paced tour of about 10 companies. Part I. Part II.
See where famous video game "Saints Row" is developed, at the headquarters of Volition, come on a video tour with me.

Other influences:

Pixo builds mobile apps and other technologies for other companies in Illinois and its founders sit down with me and talk to me about why the local community is gaining strength.
The world's biggest/fastest computer is in Champaign, Illinois. Here follow me through the Petascale Computing Facility.
For more, see Robert Scoble's full blog post on Medium
About the author: Will Long is the Marketing Manager of Follow My Vote.

[contentblock id=blog-subscribers]