Hillary Aims to Tear Down ID Laws to Increase Voter Turnout
In an attempt to pick up votes needed for the upcoming 2016 election, Hillary Clinton is attempting to tear down ID laws to increase voter turnout.  Hillary's campaign has taken a swing into the realm of claims of voter suppression, especially in States that are overhauling their voter laws to better protect against the levels of voter fraud that were seen during the 2008 election.
Follow My Vote is happy to see the idea of voter suppression back in the news, as it offers a great opportunity to educate law makers of ground breaking technology available that could make voter suppression a non-issue. We know that there are much better and technological ways to increase voter turnout without sacrificing the integrity of the entire system.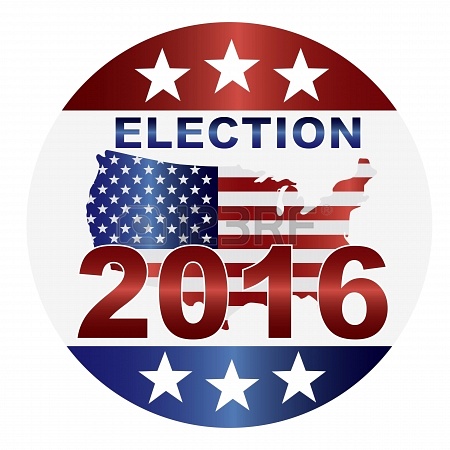 Hillary Clinton knows she won't be able to count on the more than 60 million votes that Barack Obama secured to win the White House in both 2008 and 2012. Instead of wallowing in self pity, Clinton's campaign has come up with a game plan to make sure that the former Secretary of State's path to the coronation remains unblemished: expanding the electorate. On May 29, Marc Elias, the lead lawyer for Hillary Clinton's 2016 presidential campaign, was among those who filed a lawsuit in Wisconsin challenging the state's voter-ID law. The suit claims that the law, passed under Clinton's likely 2016 rival Governor Scott Walker, suppresses voting rights:
This lawsuit concerns the most fundamental of rights guaranteed citizens in our representative democracy — the right to vote. That right has been under attack in Wisconsin since Republicans gained control of the governor's office and both houses of the State Legislature in the 2010 election. Indeed, since 2011, the State of Wisconsin has twice reduced in-person absentee ("early") voting, introduced restrictions on voter registration, changed its residency requirements, enacted a law that encourages invasive poll monitoring, eliminated straight-ticket voting, eliminated for most (but not all) citizens the option to obtain an absentee ballot by fax or email, and imposed a voter identification ("voter ID") requirement.
Following widespread voter-registration fraud in the 2008 presidential election, many states led by Republican governors quickly moved to pass voter-ID laws in an attempt to ensure the integrity of future elections. The accusations of rampant fraud surrounding the Association for Community Organizations for Reform Now (ACORN) — a group to which the Clinton Family Foundation donated $10,000 — showcased the immense pressure the organization had placed on low-level employees to meet their voter-registration quotas. After several subsequent scandals, Congress eliminated federal funding for ACORN, and the group was forced to disband and file for bankruptcy.
We would like to remind our readers that Follow My Vote is non-partisan. We do not endorse any party regardless of their intentions to increase voter turnout. However, Follow My Vote will always shine light on those trying to increase voter turnout.
Read more at: nationalreview.com
[contentblock id=blog-subscribers]