On the coast of the Danube River, between Croatia and Serbia, the flag of a new country was raised on April 13, 2015. It has no residents, is mostly wooded, and, as far as anyone knows, boasts a single house, abandoned thirty years ago, and no other country saw fit to actually claim it. This is Liberland.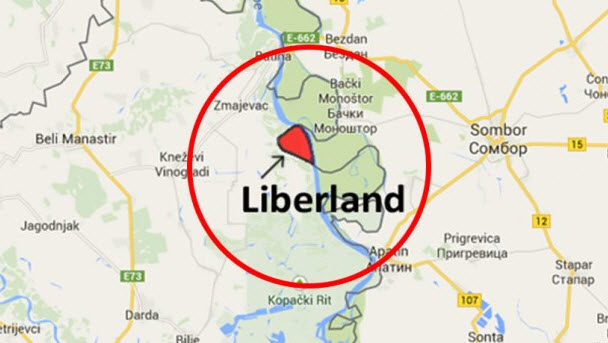 The Details
Formerly referred to as "Gornjia Siga," the self-declared sovereign state is located on 3 sq mil between Croatia and Serbia. Vít Jedlička, regional party leader of one of the Czech Republic's northern districts, seized the opportunity in response to the Croatian and Serbian border dispute. The boundary was defined so as not to interfere with the territory borders of either Croatia or Serbia.
Liberland was founded on the principles of personal and economic freedom, and has drafted a Constitution that severely limits the power of politicians. Their motto is "To Live and Let Live." According to the wikipedia page, Jedlička did this with support from his own political party, as well as the Civic Democratic Party and the Pirate Party.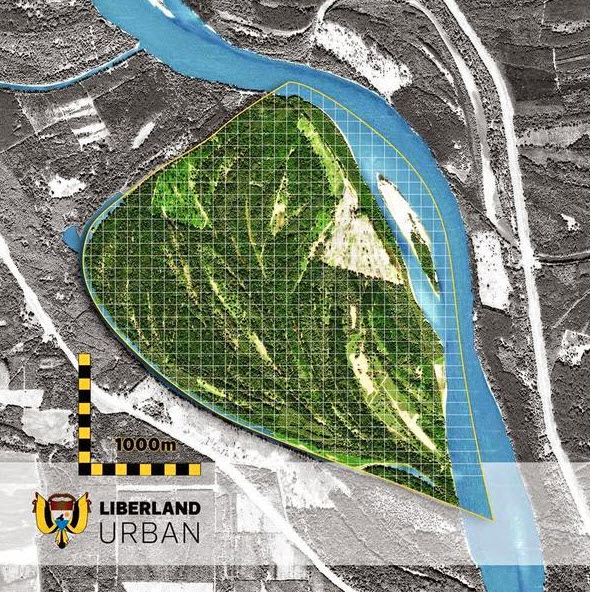 The Government
The tiny new state has outlined a very liberal government structure, starting with the government size: suggested 10-20 members. According to the official website, the only people who are not eligible for application are communists, neonazzis, and extremists. Liberland wants to promote honesty and righteousness without being burdened by taxes and regulations.
The proposed government is three-powered, with legislative, executive, and judicial branches that all seek to promote individual rights. The drafted Constitution outlines such crimes as manslaughter, theft, and "polluting environment."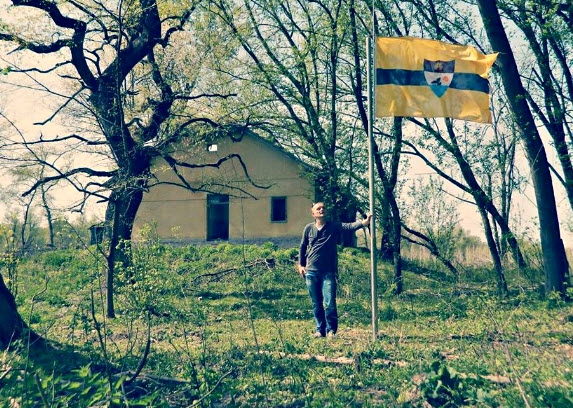 Reception
According to The Verge, Jedlička, the country's president, makes the infant nation seem like an experiment. The country was formed as a way to "find out the minimum amount of taxes and regulation needed to live." The article goes on to say, "Any services or civic institutions — firefighters, banks, cell phone service — will be provided on a strictly volunteer basis. If you were going to sketch out a libertarian paradise, this is basically what it would look like."
From the Washington Post, who got their information from local news sources and Liberland's facebook page, Jedlička was recently detained when trying to enter the two-month old state. Even though the 7 sq km was formerly a terra nullius, no-man's-land, neither of the bordering countries are willing to let anyone in, including the president. Jedlička previously tried to enter Liberland by boat from Serbia, and was returned to the Serbian coast by guards.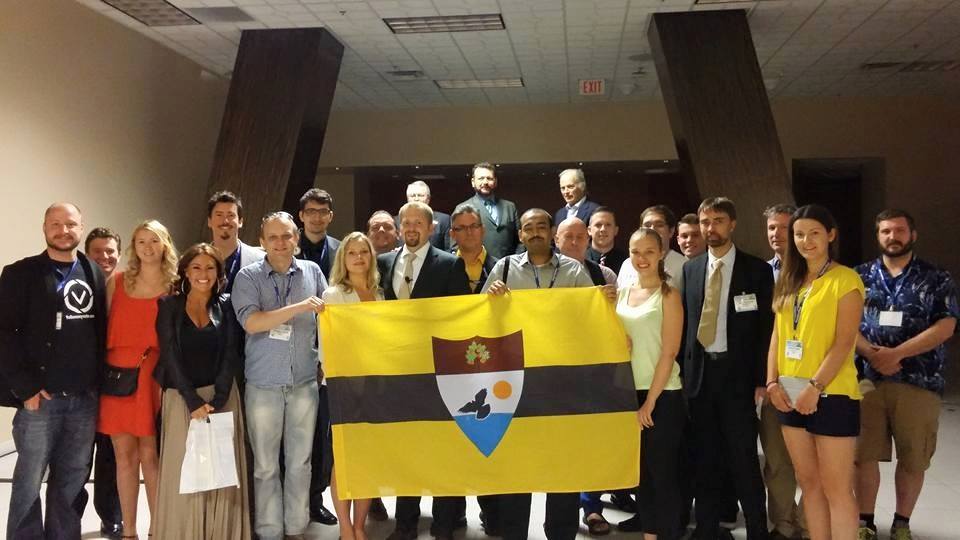 Becoming A Part
It isn't difficult to apply for citizenship. The qualifications required, listed on the official websited, are
have respect for other people and respect the opinions of others, regardless of their race, ethnicity, orientation, or religion
have respect for private ownership which is untouchable
do not have communist, nazi or other extremist past
were not punished for past criminal offenses
If you meet these qualifications and are interested in a place where taxes are voluntary and a military is nonexistent, you can fill out and submit an application electronically.
Liberland is currently accepting donations to help get the country off the ground, including Bitcoin.
News and Updates.
If you are interested in more Liberland content see our post on the Petition To Establish U.S. Diplomatic Relations With Liberland.
The President of Liberland recently visited the US and made a pit-stop at Freedom Fest 2015. Follow My Vote Founder and CEO, Adam Ernest was able to meet with President Jedlička at Freedom Fest.
Check out the picture above and the video below, which are both from the event, and make sure to see our post on Freedom Fest 2015 for the full coverage of the conference and Liberland interaction.
About the Author: Maggie Vaillant is a content creator and editor for Follow My Vote. She is committed to making as much information available to the world about the world as possible.
 [contentblock id=blog-subscribers]