A Political Call To Arms Via Ed Asner
Christina Tobin and the Free and Equal Elections Foundation have released a video featuring Ed Asner and a "political call to arms".
Ed Asner, the legendary actor who was once black-listed and former President of the Screen Actors Guild met with Free & Equal President Christina Tobin last week searching for solutions to the concerns he has about America's future. They sat down for an on camera interview where Mr. Asner urged the public to elect and occupy those in positions of authority.
Founder of the the Free and Equal Elections Foundation, Christina Tobin is champion of voting rights. She and the foundation fight to broaden our electoral choices through education in addition to leveling the political playing field and inspiring more independents and alternative party candidates to run for office. Free and Equal is also dedicated to empowering and encouraging more people, especially young people, to get involved in the discussion, participate in the political process and hold their government accountable.
Christina recently endorsed Follow My Vote and to our excitement wore a Follow My Vote shirt in the video above!
"I believe that "more voices, more choices" will help shift the political power back to the people, away from the control of a few corporations and political elites, creating a more balanced system where all are free and equal in their ability to participate. This can only happen with honest voting and Follow My Vote provides the most transparent and verifiable voting process I have seen to date."

-Christina Tobin, Founder of the Free and Equal Elections Foundation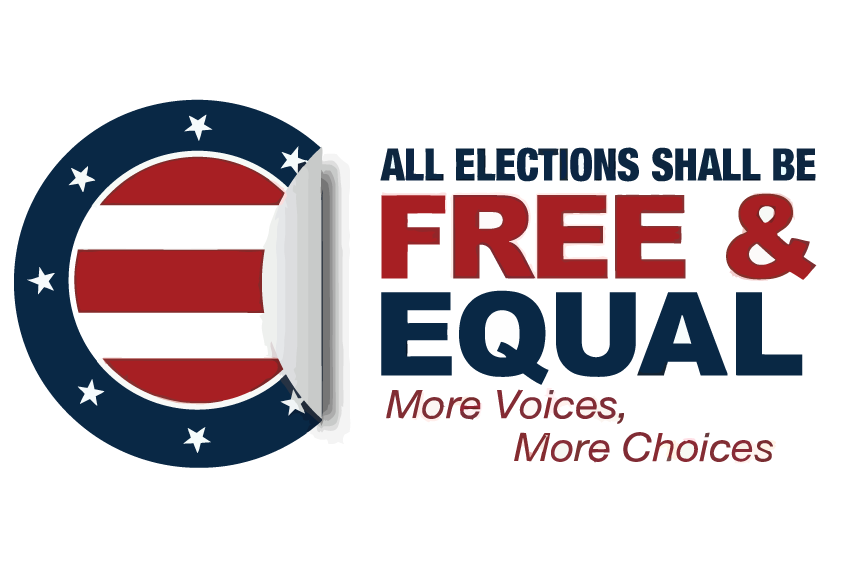 We encourage all of our fans, especially if you live in the United States to follow the Free and Equal Elections Foundation. They are fighting the good fight and we are happy to be associated.
Source: The Free and Equal Elections Foundation 
About the author: Will Long is the Marketing Manager of Follow My Vote.
[contentblock id=blog-subscribers]