The State of Follow My Vote -> 2021 Report
In July of 2020, we published our The State of Follow My Vote -> 2020 Report, letting the world know that we are still here, we're not going anywhere, and we'll continue striving to make secure open-source end-to-end verifiable blockchain-based voting/polling software a reality on a global scale.
As discussed in this report, my fellow Follow My Vote Co-founders, Nathaniel Hourt and Will Long, and I knew exactly what we needed to do next… procure grant funding for a decentralized application (dApp) development platform, which we had determined was a prerequisite to developing our secure online voting/polling software!
With this in mind, we put our heads together, developed an impressive grant application, and submitted a Project Pitch to the National Science Foundation's America's Seed Fund. As a result, we were invited to submit a full proposal to the National Science Foundation (NSF)! However, the story doesn't end there.
When shopping around for letters of intent the NSF required to submit the full proposal, another organization took a specific interest in our project and offered to provide us with an initial grant budget. We accepted!
That organization is PeerPlays!
PeerPlays is on a mission to humanize the crypto experience, making them a perfect fit for a collaboration with Follow My Vote. We see a paradigm shift on the horizon. With this dApp platform we are developing, we are essentially rebuilding the internet in ways that will change the way in which people communicate/interact with each other in the future. The software applications we use today will function in ways you can't even imagine.
Now that we have received grant funding, our dApp platform development project is well underway!
It should be understood that the development of this dApp platform is no small undertaking and will likely be a project that spans across multiple years to complete, but rest assured, it will be worth the wait. We also want the world to know that this platform isn't meant to be ours to own, rather a platform owned by the tech community at large. We'll get it started, but the goal is to get everyone who's interested in on the fun!
On that note, if you're a developer interested in getting involved, be sure to Contact Us!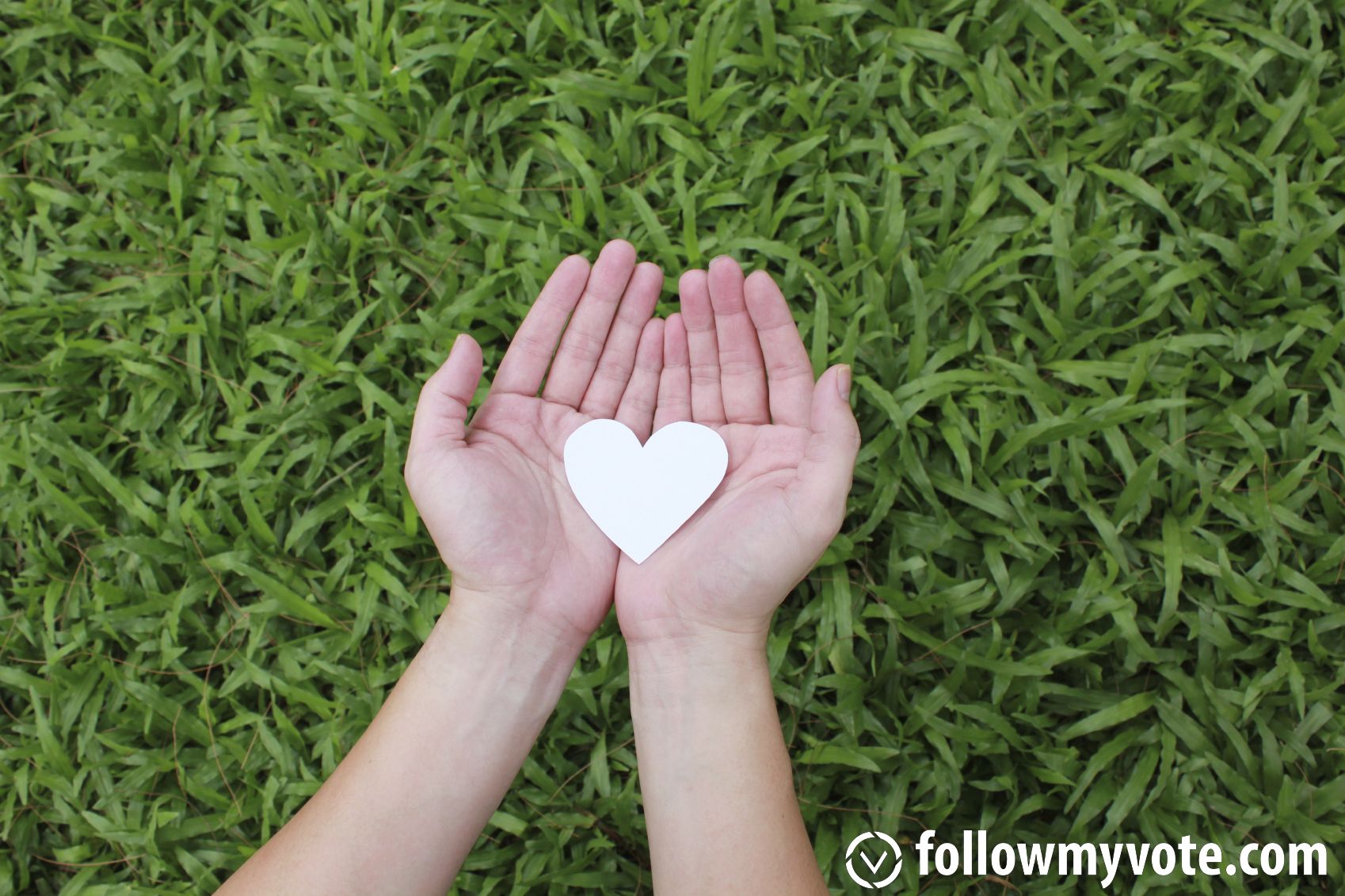 Over the last year, we also decided to abandon the pursuit of patenting our designs for a secure end-to-end verifiable blockchain-based voting system and method. In our heart of hearts, we decided that these designs were too important to keep to ourselves and released this intellectual property as gift to humanity.
With this move, we were really hoping to spark a new era of innovation in the voting space and foster collaboration between the technology vendors that exist, while encouraging a new wave of potential competitors to enter the voting arena and work toward building secure online voting solutions with true integrity. And, we did.
Upon releasing this IP, staying true to our word, we are now actively exploring partnership/collaboration opportunities in an effort to begin working on the political voting side of things in parallel to the dApp platform. In doing so, we hope to bring a secure and verifiable online voting solution to the people sooner rather than later.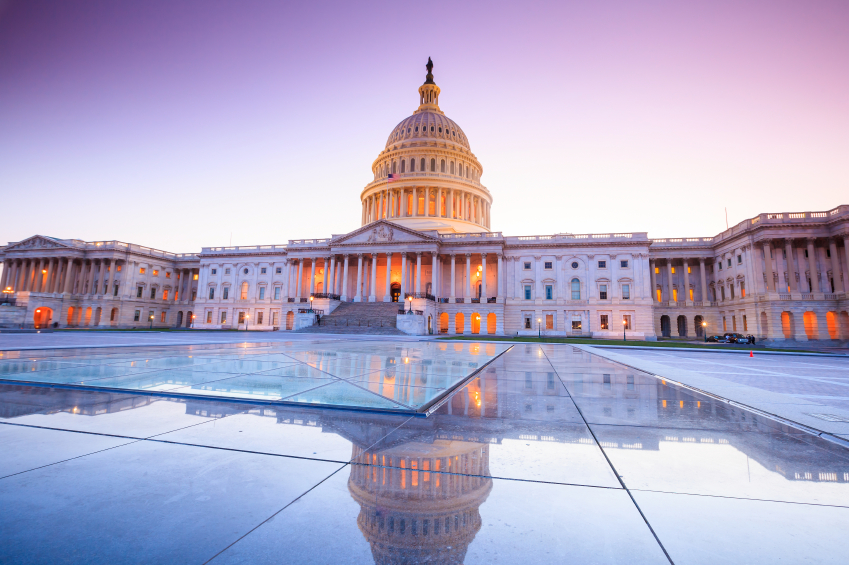 I'm also actively working with the Government Blockchain Association's Voting Working Group on developing the latest certification standards documentation for Mobile Voting Systems to be used internationally. We've had some passionate debates on our weekly calls, but things seem to be heading in the right direction.
The political voting side of things can be exciting and all, but keep in mind, we're just trying to get ahead of things as much as possible. We know we must learn to crawl before we can walk.
To clarify, until this dApp platform is ready for prime time dApp development, our ideal voting system must be deferred in favor of smaller applications to test, refine, and prove out the platform.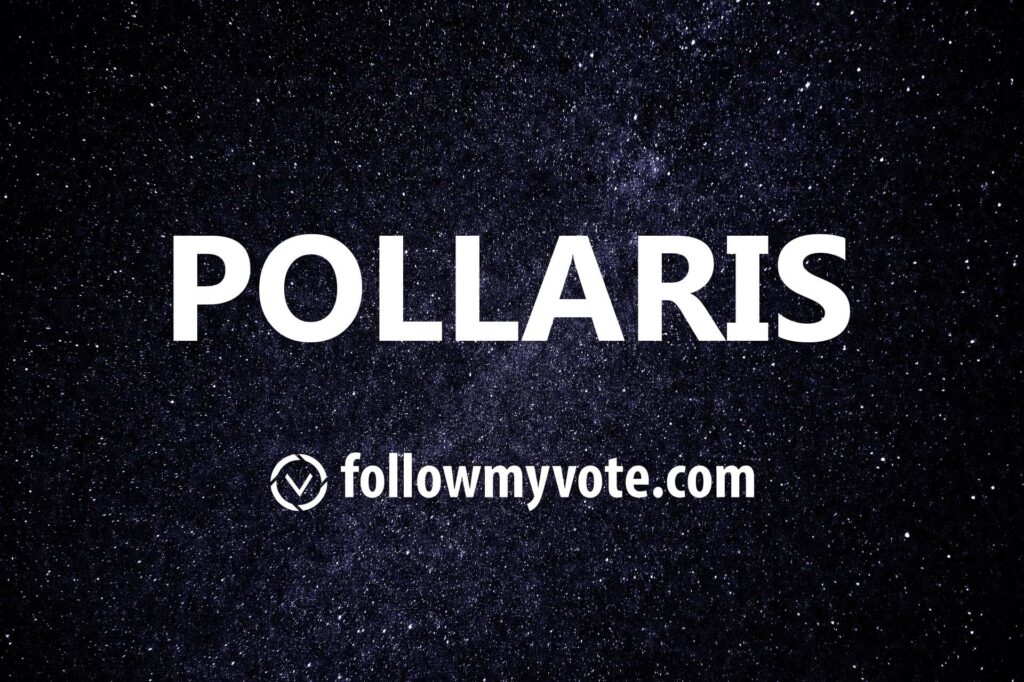 To this end, the first application we plan to launch of this kind on the dApp platform is Pollaris. In a recent announcement regarding Pollaris, we shared the following:
"Named after Polaris, the star which has guided navigators throughout ages past, this initial application will serve as our guiding light. Pollaris will help us to ensure that the platform we build adequately addresses the difficulties of developing blockchain-based applications while enabling us to test our design principles and guidelines to ensure that our solutions are indeed intuitive to people of all walks of life.

In practical terms, Pollaris is a simple polling application intended for use in communities to establish consensus on any issue they may face. The app will be used by administrators to gain insight into member sentiments on the issues at hand, enabling faithful management of the community's resources in accordance with member preferences. Initial target markets for the app will include Homeowner's Associations (HOAs) and collegiate student government organizations."
If you'd like to get involved in the Pollaris project, our Co-Founder and CTO, Nathaniel Hourt, has designed a fun and unique DevChallenge to put your skills to the test. You can learn more here, while keeping in mind that you don't actually need coding skills to compete. Although experience in app development will be helpful, a motivated individual with no prior development experience could reasonably complete this challenge.
In closing, it's been an extremely exciting year for Follow My Vote. We've come a long way since this same time last year, but the journey continues. So, stay tuned!
NOTE: If you haven't already done so, be sure to signup for our newsletter and follow us on social media.